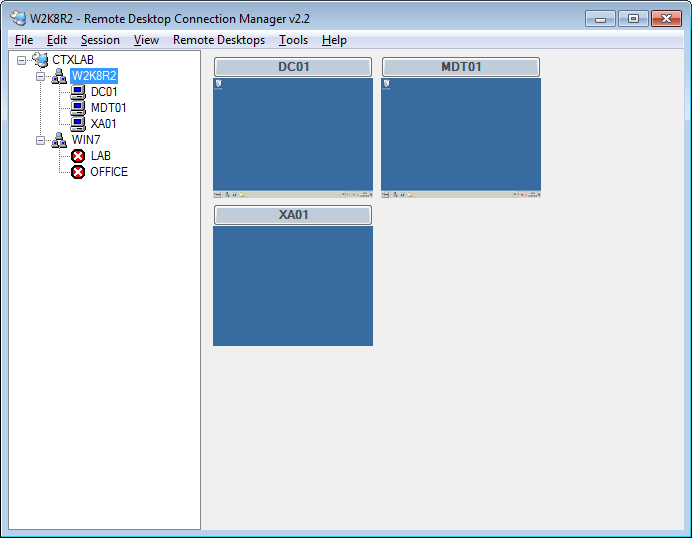 Microsoft recently released a free Remote Desktop Manager called Remote Desktop Connection Manager. I'm not going to cover this application in details here, because Mick Huxley have already posted a great Remote Desktop Manager article on his blog.
I would also highly recommend the article Dynamic Remote Desktop Connection Manager connection list. This is a super cool PowerShell script that make sure your connection list is always up to date.
If you're like me you're probably daily using Microsoft Remote Desktop Connection for RDP, but wouldn't you love to have something similar for Citrix ICA? Well those days are over thanks to tekHelix's xConnect.
So here's what I want you to do now :
In the comments below, please tell me what's your favorite Remote Desktop Manager
If this post scratched where it itches, please share it via the retweet button